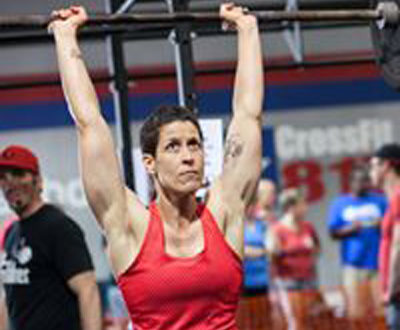 For time (8 minute cap):
30/24 cal row
20 Snatches (115/75)  (95/65) (65/45)
30 Box Jumps (24/20) (20/20) (20/20)
20 Snatches (115/75) (95/65) 65/45)
30/24 cal row
Row – The monitor on the rower must be set to zero at the beginning of each row. The athlete must reset the monitor. The athlete must stay seated on the rower until the monitor reads 30/24 calories.
Snatch – This workout begins from the standing position with the barbell loaded to the starting weight. In the Snatch, the barbell goes directly from the ground to overhead in one motion without stopping at the shoulders.  The barbell must come to full lockout overhead with the hips, knees and arms fully extended, and the bar directly over the heels. can be a muscle snatch, a power snatch, a squat snatch or a split snatch. A clean and jerk is not permitted.  Rx 35-50 (115/75)  Scaled 35-50 and Rx 50+ (95/65) Scaled 50+ (65/45)
Box Jump – Every rep must begin with both feet on the floor. The rep finishes with the hips and knees fully open while in control on top of the box. You may jump or step up or down as long as both feet start on the ground and both feet end on the box in control.
Score – time to complete.  If cap is reached you will have one second added for each rep/cal remaining.
Tie Break –  The first row time will be used as a competition tie breaker if necessary.